The Totnes Rural Area Youth Engagement (TRAYE) project has been successfully awarded funding from the Pixel Fund for a project that supports young people to be active and improve their mental health and wellbeing.
TRAYE currently works with young people from the isolated towns and parishes of Buckfastleigh, Staverton, Dartington, Totnes, Harbertonford and Marldon. We deliver quality youth support and have remained open throughout the Covid-19 Pandemic.
We deliver open access community youth support in all of our areas and work with young people aged 8 – 19 years, around specific issues such as loneliness and its impact on mental health, reducing risk taking behaviour, health and wellbeing, community awareness and global issues such as the environment.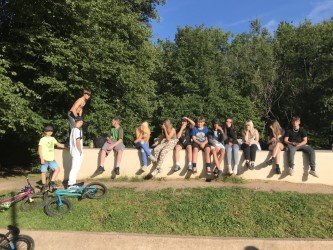 We look forward to delivering this new project which will focus on young people getting out and about and enjoying positive activities which will hopefully give them a spring in their step and improve their overall wellness.
Thank you to the Pixel Fund for supporting us!